Regular price
$80.00 USD
Sale price
$54.00 USD
Unit price
per
Sale
Sold out
Pure native lactoferrin powder produced in Australia
Sourced from the milk of pasture-fed cows
Produced using a proprietary low-heat manufacturing process to preserve the bioactivity and effectiveness of the lactoferrin
Free from artificial additives, fillers, and preservatives
Gluten-free and suitable for vegetarians
Research says
Lactoferrin supports the immune system
Promotes gut health

Strengthens bones
Regulates iron absorption
Easy to incorporate into your daily routine
Has a neutral taste, making it easy to add to smoothies, shakes, and other drinks
Simply mix it with water or your favorite beverage
Description

Pure, Native, and natural
Premium Lactoferrin Powder 95+% , Produced from Australia Cow's milk

Spray Dried - Native lactoferrin

99.9% Lactose-Free

Non-GMO

Manufactured to GMP certification in an FDA registered facility

Pure, no preservatives, or flavorings

Kosher, Halal, Vegetarian Approved, and Gluten-Free

Free from Genetically Engineered Recombinant Bovine Growth Hormone (rBGH)

Made in Australia from 100% Australian ingredients

APPLICATION: 

Lactoferrin's extensive biological multi-functions determine that it can be used in a wide range of applications including food, medicine, cosmetics, animal husbandry, including lactoferrin for cats and pets.
Benefits

Bovine Lactoferrin Benefits:

Immune Boost: Strengthens the body's defense against infections.
Antimicrobial: Fights a range of bacteria, viruses, and fungi.
Gut Health: Promotes beneficial bacteria and reduces inflammation.
Iron Uptake: Aids efficient iron absorption, combating anemia.
Anti-Inflammatory: Reduces inflammation at the cellular level.
Antioxidant: Neutralizes harmful free radicals, preventing cellular damage.
Bone Support: Promotes bone growth and reduces the risk of osteoporosis.
Cancer Defense: Inhibits tumor growth and spread.
Wound Healing: Accelerates the healing process with its antimicrobial properties.
Skin Health: Reduces acne and offers antioxidant skin protection.
Mucosal Defense: Shields mucosal surfaces from pathogens.
Neuroprotection: Potential protection against neurodegenerative diseases.
Ingredients

Pure Lactoferrin Powder

- 3rd party tested for purity 96+%

- Manufacturered in Australia in an FDA registered facility
Directions & Warnings

Take 100mg - 1000mg / day, or as directed by your health professional.

Mix with water or drinks (not hot drinks)

Take before meals or on an emplty stomach

Do not heat

Store in a cool Dry Place

Contra-indications

Lactoferrin is already part of our body, for this reason it is suitable for everyone of all ages.

Lactoferrin has the ability to increase your gut microbiome bacteria, because of that some gut activity changes might occur.

All immune or iron related issues, we always advice you speak to your health practitioner.
FAQs

Where is our Lactoferrin from?

We produce, a pure native lactoferrin purified from premium fresh Australian cow's milk. Our Lactoferrin is a fine spray-dried powder that contains more than 95% pure lactoferrin vs. protein. It is non-denaturated, meaning it retains all of its natural potency and molecular properties.

Is it suitable for vegetarians?

Yes

Is it suitable for vegans?

No. It is sourced from cow milk.

Is it suitable during pregnancy or breast feeding?

Yes. Lactoferrin is proven to treat iron deficiency during pregnancy.

Is it suitable for children?

Yes. Breastfed babies will naturally receive lactoferrin from their mother's milk. Many infant formulas contain added lactoferrin. It is suitable for all children sprinkled onto food or into milk.

Whne should I take my lactoferrin?

On an empty stomach or before meals

Is this Apo or Halo Lactoferrin?

Our lactoferrin is considered native and has attibutes of both.

What is the iron content or the lactoferrin?

~ 12mg / 100g

A. You can order bulk lactoferrin powder from our team Here
Share
View full details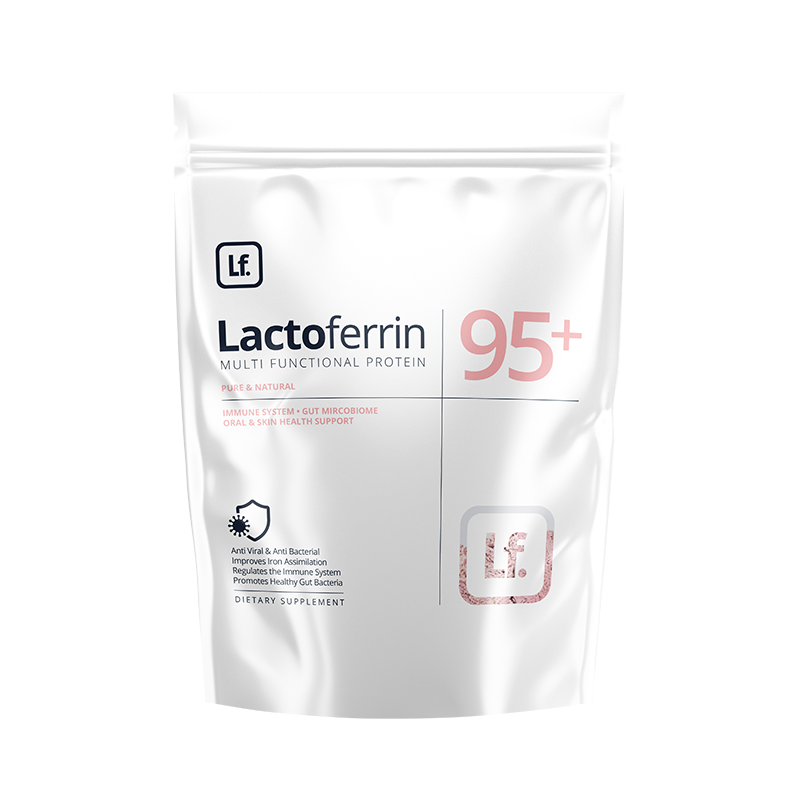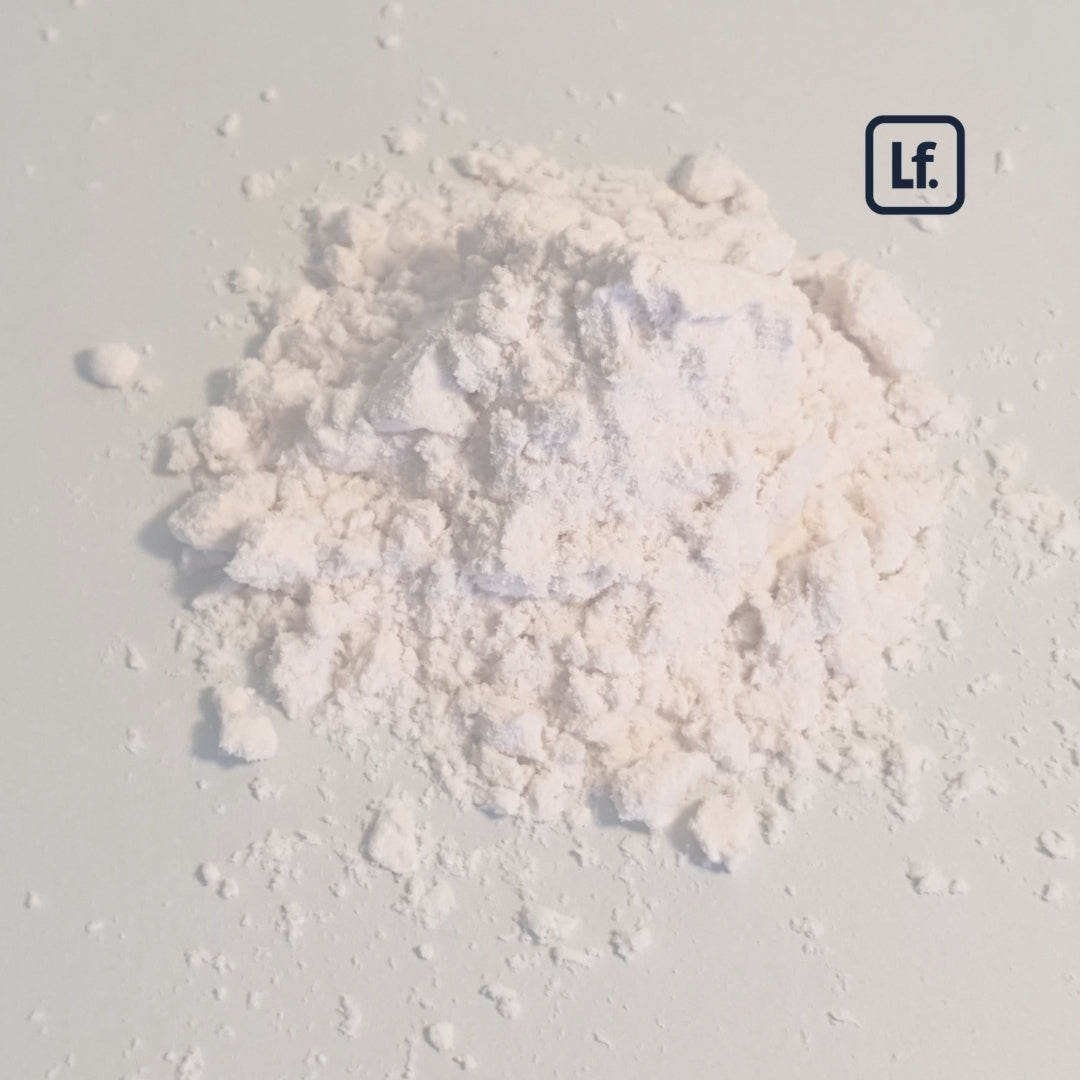 Key Benfits of Lactoferrin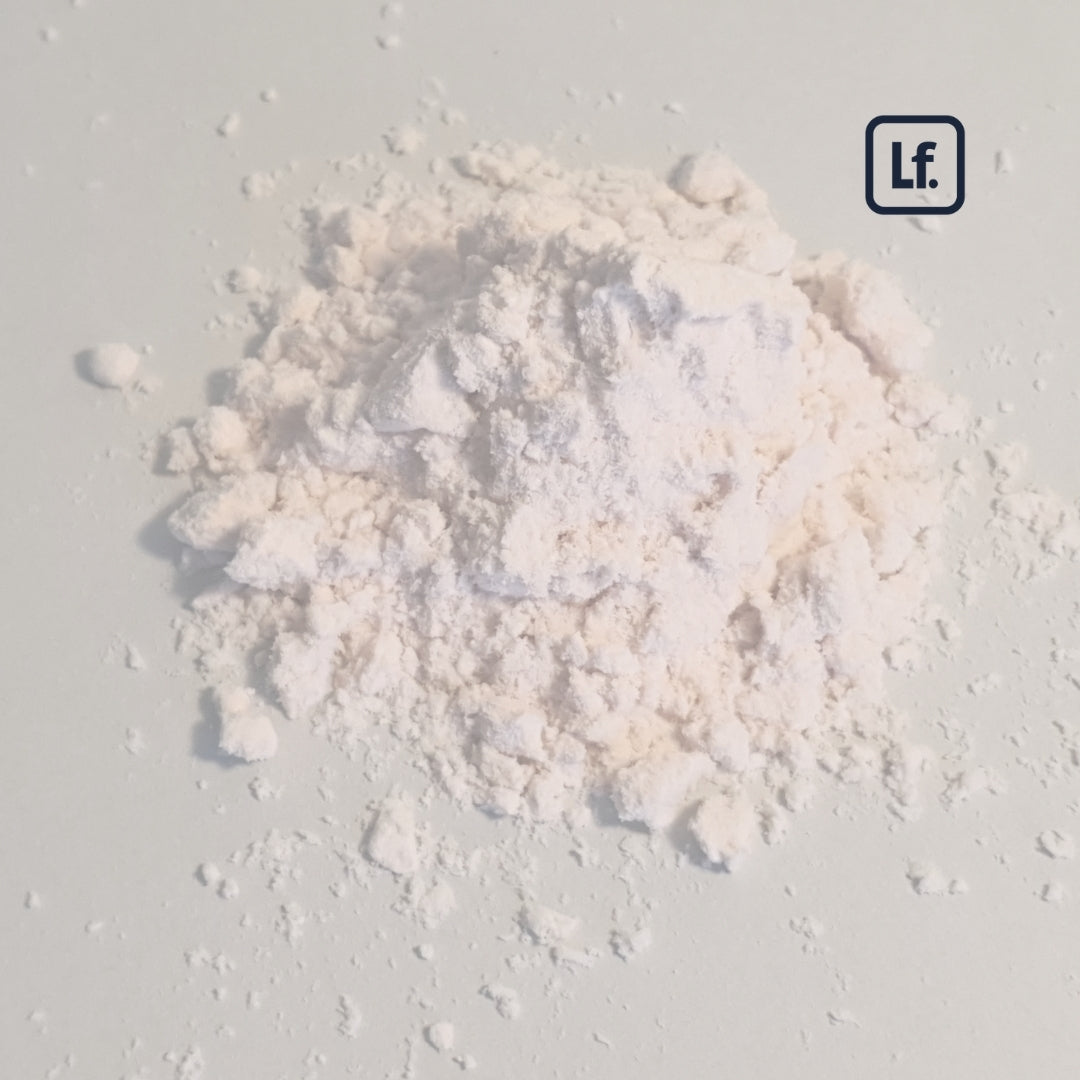 Pure Natural Lactoferrin Powder:
Our lactoferrin powder offers a versatile option for those who prefer to customize their dosage or incorporate lactoferrin into their daily routine in various ways. It can be easily mixed into beverages or foods, providing a convenient and flexible way to enjoy the benefits of lactoferrin.
FAQs
What is lactoferrin?

Lactoferrin is a natural protein found in milk, known for its potential health benefits, including supporting the immune system and promoting gut health.
How is your lactoferrin powder sourced?

Our lactoferrin powder is derived from the milk of pasture-fed cows in Australia, ensuring a high-quality and pure product.
How do I use the lactoferrin powder?

Our lactoferrin powder has a neutral taste, making it easy to mix with water, smoothies, shakes, or any other beverage of your choice.
Are there any artificial additives or preservatives in the product?

No, our lactoferrin powder is free from artificial additives, fillers, and preservatives, ensuring a natural and pure supplement.
Collapsible row Is the product gluten-free and suitable for vegetarians?

Yes, our lactoferrin powder is gluten-free and is suitable for vegetarians.
How does lactoferrin support gut health?

Lactoferrin is believed to promote a balanced gut environment by fostering the growth of beneficial bacteria, which can aid in digestion and overall gut health.
Can I take lactoferrin powder if I'm lactose intolerant?

While lactoferrin is derived from milk, it typically contains minimal lactose. However, it's always recommended to consult with a healthcare professional if you have concerns.
How should I store the lactoferrin powder?

It's best to store the lactoferrin powder in a cool, dry place, away from direct sunlight to preserve its potency.
How often should I take lactoferrin powder?

Standard doses of lactoferrin typically range between 100mg to 500mg daily. However, our powder allows you the flexibility to determine your own dosing. We recommend consulting with a healthcare professional to find the optimal dose for your individual needs.
Can I take lactoferrin powder while pregnant or breastfeeding?

If you are pregnant or breastfeeding, it's essential to consult with a healthcare professional before introducing any new supplement to your diet.
What type of lactoferrin is in this powder?

Our lactoferrin powder is sourced from bovine milk, making it "bovine lactoferrin." It's derived from pasture-fed cows in Australia, ensuring a natural and high-quality product.
Order Your Lactoferrin Powder Now
Pick the desired quantity and easily add it to your cart for a seamless checkout process.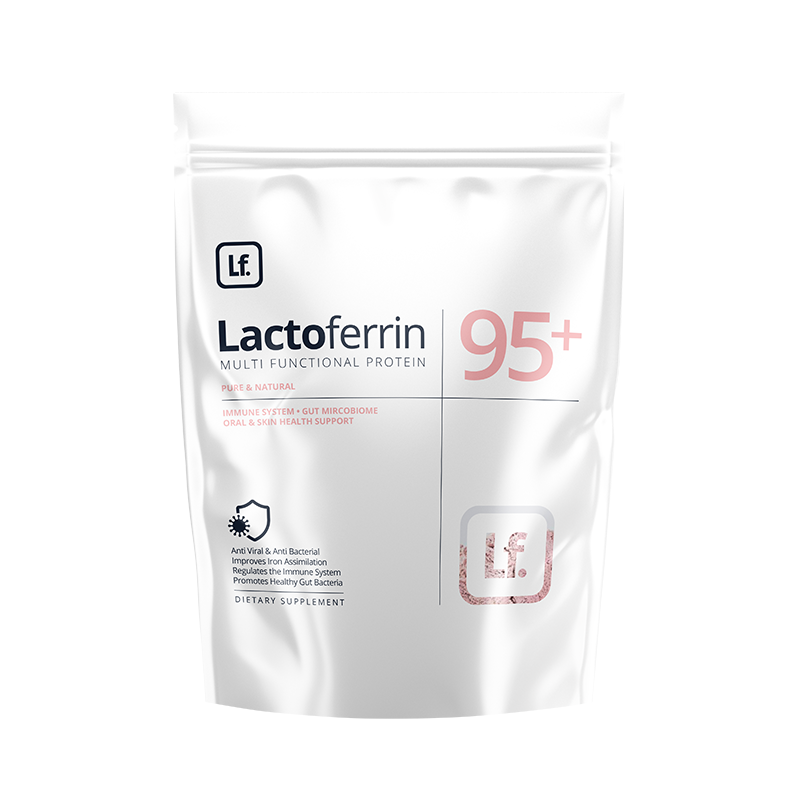 Lactoferrin Powder
Regular price
$80.00 USD
Sale price
$54.00 USD
Unit price
per
Sale
Sold out
Share
View full details